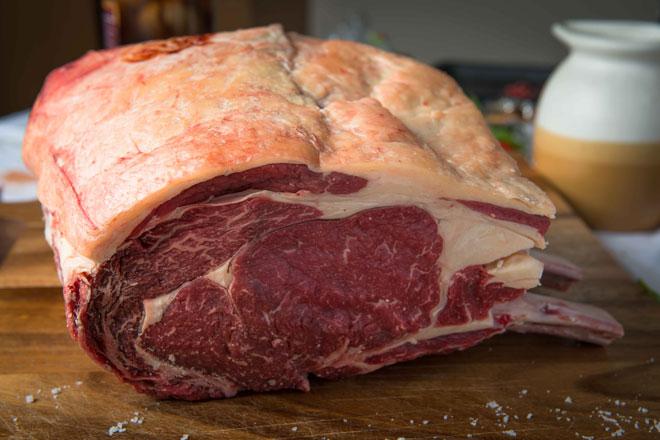 Forerib of Beef (Bone-in)
from £63.50
Product Info
Only available for delivery 21st - 22nd December
Rib of Beef is an impressive table centre piece, so if you're tired of turkey, or want something different this is for you. Very popular as a Christmas joint nowadays, whether you call it a Bone-in-Forerib, a Rib of Beef, or just the daddy of all beef joints, you are in for a treat. Cut from a Fore of Beef it is marbled throughout, providing melt in the mouth flavour.

If you enjoy the rich flavours and taste of a Ribeye Steak, the chances are you'll really enjoy this. Lots of chefs we supply serve rib of beef at Christmas as it's a rolls-royce cut, and is their default choice for a roasting joint. On the bone, the ribs serve as insulation from the harsh heat of the oven and provide anchorage for the meat that prevents shrinkage.
Reviews
Butchers blog
News and recipes from the butchers.