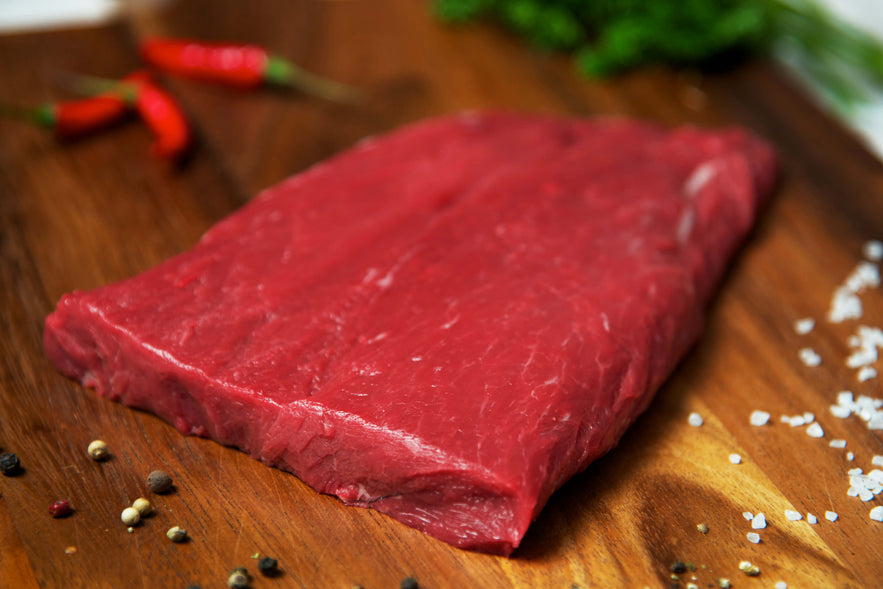 Flat Iron Steaks
from £8.50
Product Info
Flat Iron steak is very much a steak for those in the know. Named, because of it's distinct shape, the Flat Iron is a cut taken from the 'feather' muscle which is in the chuck and blade section. Gristle from the muscle is removed leaving nicely marbled lean steak.
Making a resurgence, on menu's of top chefs, this little known, extremely tender and juicy steak is becoming very popular in the UK just as it is in America. With a unique character and flavour it has a very short grain and marbling, and is best served medium-rare to bring out the natural sweetness.
If you want to know where you can buy the best Flat Iron Steaks online, you're in the right place, as these tasty British Flat Irons Steaks are perfect for to grill, fry, or to cook on the barbecue. They offer an incredible margin for the chefs we work with who understand just how versatile and underused.
Ordering Flat Iron Steaks online has never been easier, and with Great British Meat Company, it's never been better either.
Cooking tips
As it is so lean Flat-Iron is best cooked rare or medium-rare. Let it rest after cooking to allow the juices to evenly redistribute and reabsorb back into the steak to give a lovely tender juicy steak.

Keep it simple and serve with sweet potato chips and a dressed salad.
Reviews
Butchers blog
News and recipes from the butchers.