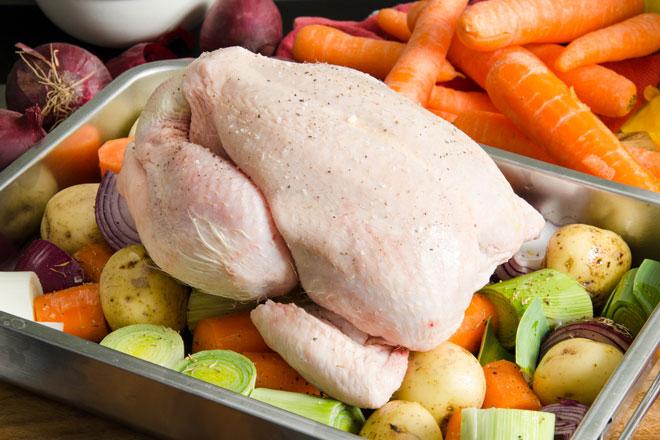 Whole Chicken (1.3-1.4kg)
from £8.45
Product Info
Selected from boutique farms in North Yorkshire these Great British Meat Co whole chicken are succulent, naturally plump and delicious. From assured farms, where welfare is imperative, this chicken is expertly prepared for you by master butchers with giblets removed. Perfect for a family roast, plus extra for other meals, this is real chicken with real British farm flavours.
Cooking tips
While some poultry (duck and game) can be served pink, chicken must be cooked through before eating
Roast on a high temperature 220ºC/gas mark 7 for 20 minutes to brown the skin, then cover the roasting tin/bird loosley in foil and turn down the oven to 180ºC/gas mark 4, and roast for about 1 hour 30 mins, occaisionally basting with the roasting juices.
The chicken is cooked, when the legs are wobbly and the juices run clear when the thigh is pierced with a skewer
After cooking, leave the chicken to rest covered (with foil or a towel), for 10-15 minutes before carving
Reviews
Butchers blog
News and recipes from the butchers.