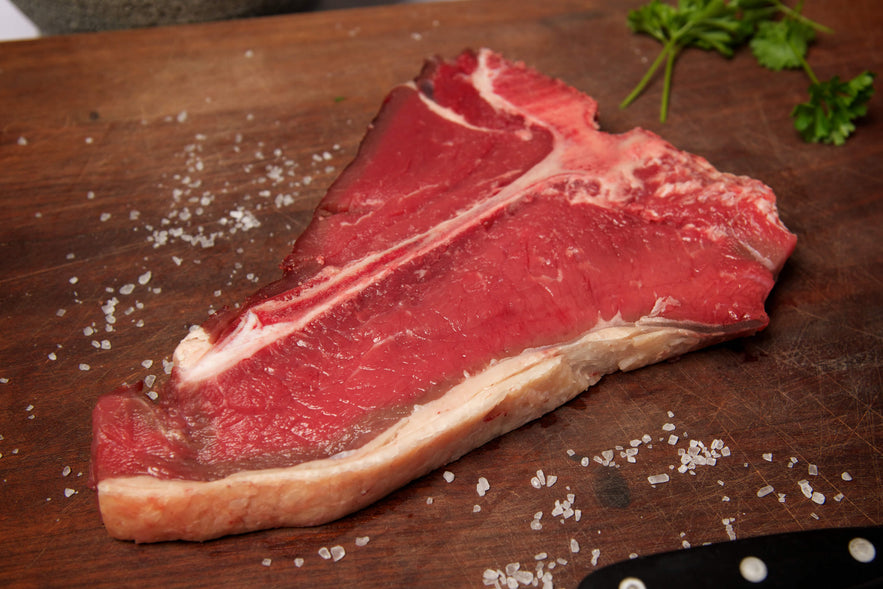 Product Info
T-Bone is a steak for those with a big appetite who like the best of both worlds. Prepared from the short loin with a fillet and sirloin separated by the 't-bone' this is a juicy, thick marbled steak. Really popular with steak restaurants we supply, you can get the same aged steak with indulgent flavours for home cooking.
Cooking tips
Be careful not to overcook the fillet part of a T-Bone, by serving it blue to medium-rare.
Reviews
Butchers blog
News and recipes from the butchers.