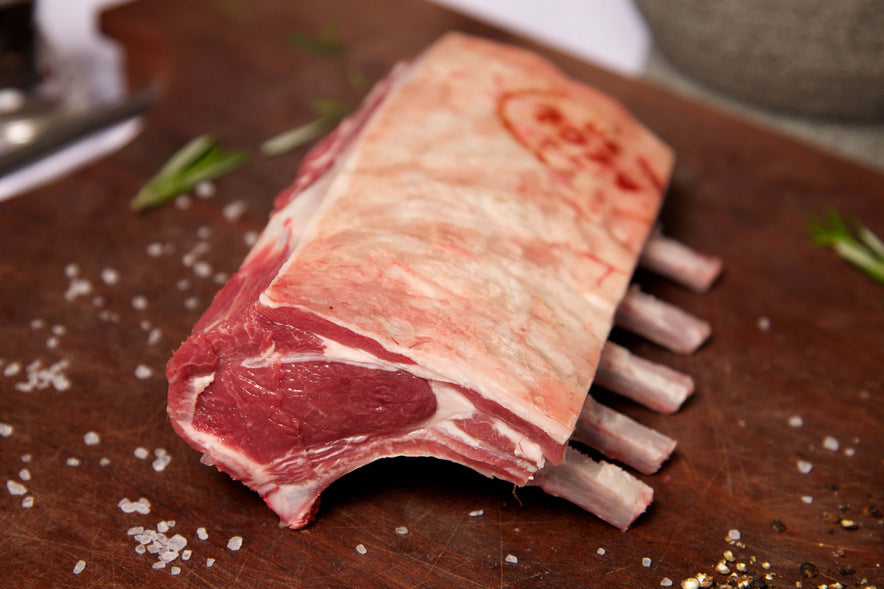 Product Info
Rack of lamb (or lamb rack) is an elegant cut, ideal for entertaining. It is also known as best end of neck, our Great British Meat Co butchers prepare our 3-bone portion lamb racks 'french trimmed' which is a classic way of preparing them cutting in between the rib bones for a show stopping attractive presentation, ideal for a dinner party or special occasion.
Cooking tips
Roast in a high oven (220ºC/gas mark 7) for 20 minutes for pink lamb, or 5-10 minutes longer for well done. Leave to rest for 10 minutes before serving
For a mustard and herb crust crust, mix 40g softened butter, with 2 tbsp Dijon mustard, 3 tbsp breadcrumbs, a handful of mixed herbs (mint, chives, parsley and thyme) and salt and pepper, press a thin layer of the mixture over the skin side of the racks and chill in the fridge for 30 minutes or longer to allow the crust to firm up before roasting.
Reviews
Butchers blog
News and recipes from the butchers.