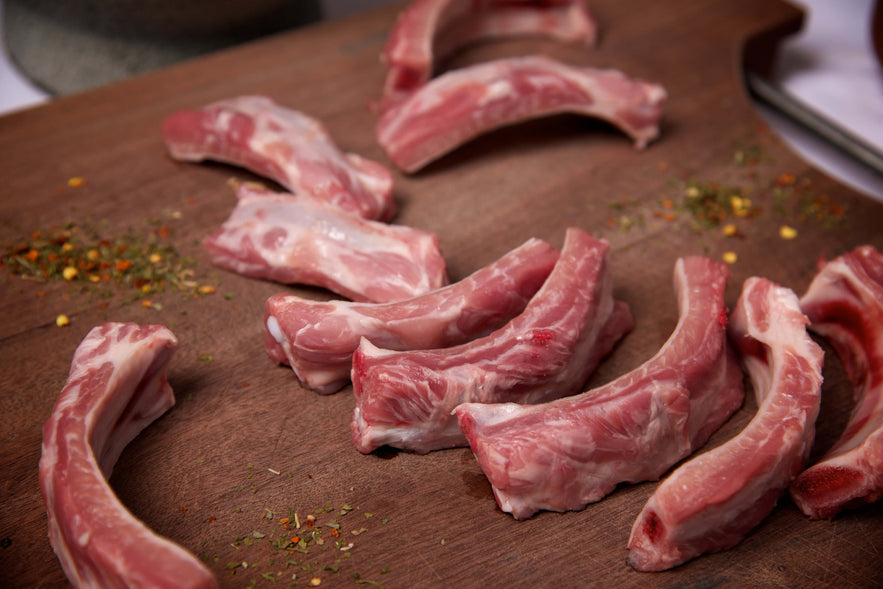 Product Info
Great British Meat Co ribs are taken from the top of the rib cage, below the loin. Although shorter these ribs give more succulent meat than spare ribs, and come from British pork, so they taste amazing either plain or marinated in your favourite sauce.
Cooking tips
Cover and roast on a low heat for 4 hours, adding a few tablespoons of water to the bottom of the roasting tin, to make the meat fall off the bone.
Reviews
Butchers blog
News and recipes from the butchers.