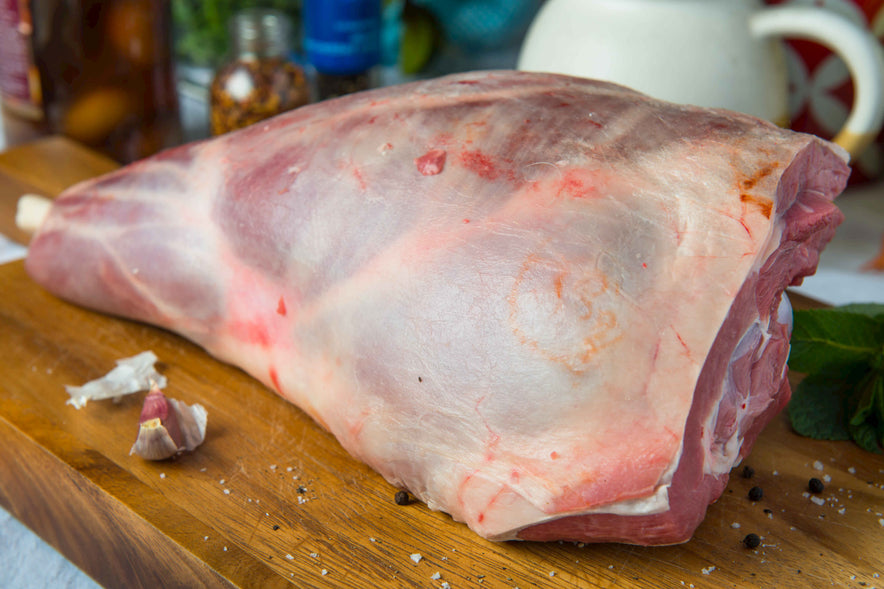 Leg of Lamb (Bone-in)
from £49.95
Product Info
Perfect for a Sunday roasting joint Great British Meat Co leg of lamb has been butchered by our in-house team, with the bone left in to distribute the heat evenly during cooking, giving you a tabletop showstopper. 
There are no growth promoters, hormones or unnatural feeds, when you buy lamb online from Great British Meat Co, just traditionally farmed lamb, from Britain's rolling countryside. Our Spring lambs give a light pink meat, which requires little hanging, whereas our summer and autumnal lamb has a more developed flavour and is hung for slightly longer to develop tenderness. 
Cooking tips
To prepare a leg of lamb for roasting, cut a number of slits in the surface and rub with salt and pepper. Lamb is naturally high in fat so you don't need to rub with oil, but if you want, make some cuts in the skin, and add garlic and rosemary into the slits, to bring out the natural sweet flavour of the lamb.
Reviews
Butchers blog
News and recipes from the butchers.