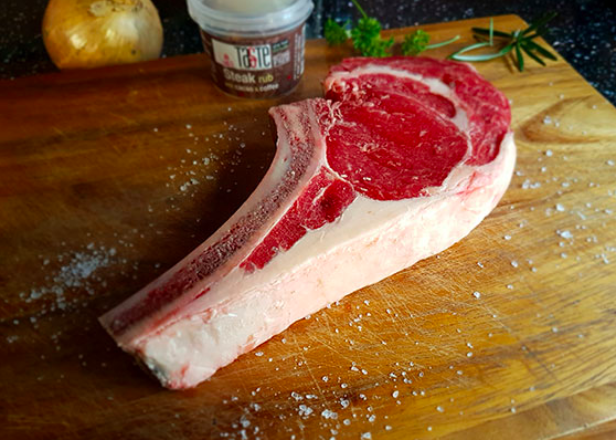 Bone-in Ribeye Steak
from £12.50
Product Info
If you like our Ribeye Steak the chances are you will adore this version on the bone. Also known as a Côte de Bœuf, this is a think cut bone-in ribeye with lots of marbling and a lovely layer of fat, This is 450g-500g worth of wonderful beefy steak, that will baste in it's own juices during cooking ensuring amazing flavour.
Served any way you like from blue through to well-done, grilled, in a pan, or a pan/oven combo. It benefits from proper resting to allow even cooking and proper distribution of the juices.
Reviews
Butchers blog
News and recipes from the butchers.