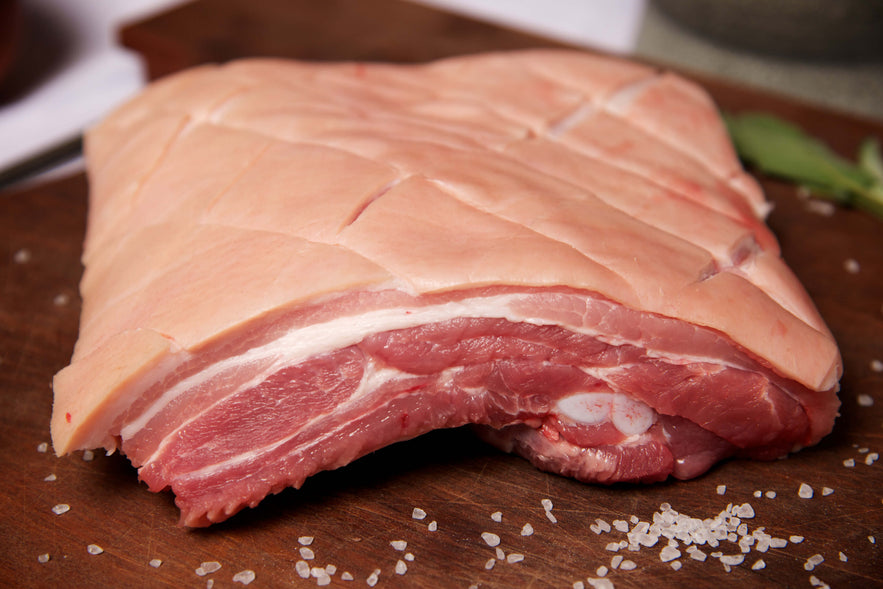 Whole Pork Belly
from £9.95
Product Info
Our whole pork belly is an indulgent treat for all of the family. Great British Meat Co belly pork comes from pork hung on the bone to age, producing stunning succulent flavour. A traditional and very cost effective pork cut, belly has made a resurgence in popularity, and rightly so.
Comes bone-in to enhance flavour during cooking
Cooking tips
Oven roast slowly on a low heat for 3-4 hours, for a cost effective alternative Sunday roast.
Reviews
Butchers blog
News and recipes from the butchers.