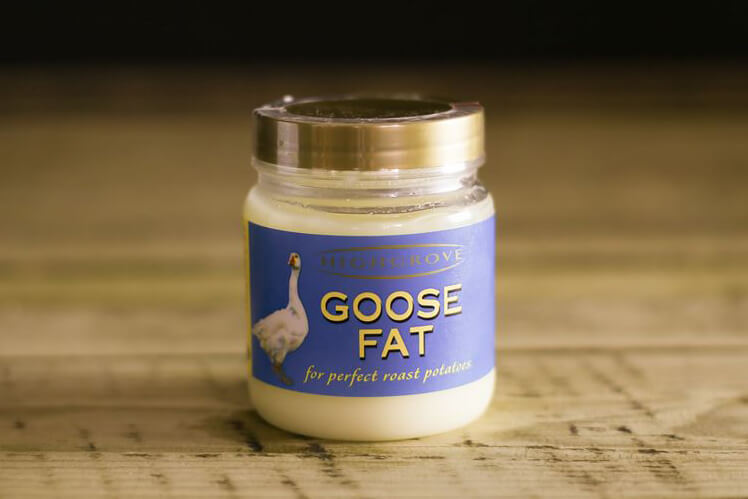 Product Info
Only available for delivery between 5th - 22nd December
Goose fat is ideal for making roast potatoes at Christmas time, as it has a high smoking point, so can be blasted in a hot oven to give that lovely crispiness to roast potatoes or to cook Yorkshire puddings (although we know serving Yorkshires with Christmas Dinner is VERY controversial).
To get the crispy coating to roast potatoes, you really need to preheat the goose fat in a large tin first. You need the fat 'sizzling hot' and when it is add par-boiled potatoes. Baste them and gently turn them as soon as they are in the tin to coat them all over. Roast them for at least 45 minutes.
Reviews
Butchers blog
News and recipes from the butchers.